ALC 20%
The latest and most premium umeshu of Yamazaki Distillery. Matured in old hogsheads and blended with malt whisky. Complex and aromatic.
This Yamazaki Umeshu Whisky Blend is a fine plum liqueur that was matured in a toasted whisky cask from the famous Yamazaki distillery. The cask has imparted a rich oaky depth onto the otherwise sweet liquid, while also adding gentle notes of vanilla and subtle spices. It's a refreshing and moreish drink that any fan of fruit liqueurs will enjoy.
With Out Box
サントリー梅酒の最高峰!
複数のウイスキーを贅沢にブレンド!ウイスキーの古樽の内面を焙煎し、梅酒をゆっくりと熟成させた後、梅酒樽後熟グレーンウイスキーと、香り高いモルトウイスキーを厳選して贅沢にブレンド。焙煎樽熟成梅酒と複数のウイスキーが織りなす複層的な香り、深く長い贅沢な余韻。甘さ控えめながらも、香り立ち華やかで贅沢な味わい。ちぎり加工を施した和紙調の紙を使用し、梅酒の筆文字は書家荻野丹雪氏の書。リッチで深みのある味わいをウイスキー愛好家にもぜひご賞味いただきたい逸品です。
750ml アルコール20度
(S2J70AN0VW_)
Be The First To Review This Product!
Help other Thanks Mart users shop smarter by writing reviews for products you have purchased.
Others Also Bought
More From This Category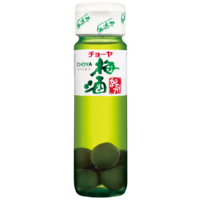 $36.63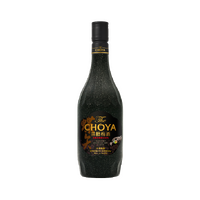 $41.80
CHOYA The CHOYA SINGLE YEAR 650ml
$37.62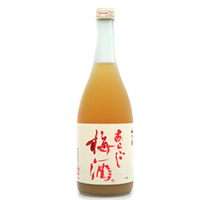 UMENOYADO Aragoshi Umeshu (Plum wine) 梅酒720ml
$51.48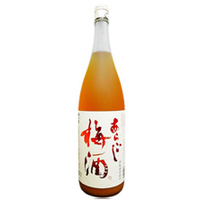 UMENOYADO Aragoshi Umeshu (Plum wine) あらごし梅酒 1.8L
$99.00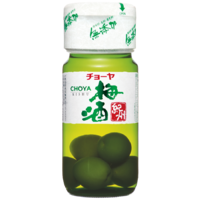 $22.77